FUNCTIONAL MEDICINE TOPICS
Mitochondrial Dynamics: Insights & Education
Mitochondria: The Powerhouse of the Cell
As the driver of all physiological activity, mitochondria and the energy they produce play an integral role in health and disease. These organelles are at the center of energetic balance; what do they require for enduring, optimal function? How does their dysfunction lead to diseases that severely impact a patient's quality of life and their ability to live fully?

Learning how to recognize and help recover compromised mitochondrial function is key to addressing the varied underlying causes of fatigue, depression, headache, and neurodegenerative disorders. Explore more below about how functional medicine addresses common issues related to mitochondrial dysfunction, as well as effective therapeutic interventions and the profound potential of the healing partnership.

Mitochondrial Function Related Articles


Functional Medicine Advanced Practice Modules®
(APM) Bioenergetics

August 18-20, 2023 |

Live Stream Available | Up to 13.25 CME Credits Available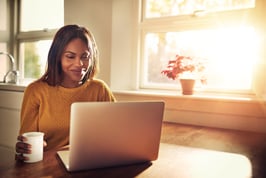 This module will investigate the science of mitochondrial function and dysfunction, the impact of oxidative stress, as well as nutritional and lifestyle influences on both health and disease.
+ Clinical competencies to be mastered through the module


Learn About IFM's Bioenergetics Experts

Functional Medicine Newsletter
Sign up for IFM's weekly newsletter to receive functional medicine news and insights on topics such as nutrition, common conditions you see in your practice, and improving patient compliance.*
*By submitting the form below, you indicate that you have read and agree to IFM's privacy policy. We promise to treat your data with respect. If your interests change in the future, you can update your preferences or unsubscribe from emails at any time using the link provided at the bottom of each email.