FUNCTIONAL MEDICINE TOPICS
Web of Hormones: Insights & Education
Re-establishing Hormonal Balance
The hypothalamic, pituitary, adrenal, thyroid, and gonadal axis modulates health in a wide variety of ways. Hormone replacement therapy (HRT) is an extremely common intervention, but it has its own health risks and may not address underlying causes of hormonal imbalance. The functional medicine approach often starts with personalized lifestyle interventions, sometimes augmented with botanicals or supplements. Explore more below about how functional medicine addresses common issues related to hormone dysfunction.

Hormone Related Articles

Functional Medicine Advanced Practice Modules®
(APM) Hormone

July 14 - 16, 2023 |
Livestream in Pacific Time (PT) | Up to 18.75 CME hours Available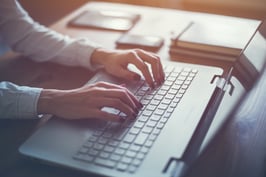 This module will clarify how to approach hormonal dysregulation, with emphasis on comprehensive hormonal assessment and an integrative approach to treatment of hormonally-driven conditions.
+ Clinical competencies to be mastered through the module

Functional Medicine Newsletter
Sign up for IFM's weekly newsletter to receive Functional Medicine news and insights on topics such as nutrition, common conditions you see in your practice, and improving patient compliance.*
*By submitting the form below, you indicate that you have read and agree to IFM's privacy policy. We promise to treat your data with respect. If your interests change in the future, you can update your preferences or unsubscribe from emails at any time using the link provided at the bottom of each email.