FUNCTIONAL MEDICINE TOPICS
Chronic Metabolic and Cardiovascular Disorders: Insights and Education
Transforming the Assessment, Prevention, and Management of Chronic Metabolic and Cardiovascular Disorders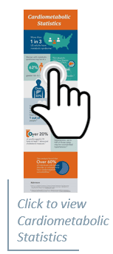 Over the last 10 years, researchers have discovered that controlling heart disease is not merely a matter of driving serum cholesterol down; 50% of people who have a heart attack have normal cholesterol levels. Why is this problematic? It means that for at least one out of every two patients having a heart attack, a clinician may not have addressed the risk factors that caused their heart attack. Research is shedding light on safer and more effective strategies of identifying important risk factors for preventing or reversing cardiometabolic disease, including advanced lipid assays and markers of oxidative stress, inflammation, hormone levels, and comprehensive body composition analysis.
In the following video, IFM educator Shilpa P. Saxena, MD, explains that insulin is a driving force that creates a cardiometabolic state that includes inflammation and adiposity:

Explore Articles About Cardiometabolic Conditions


Functional Medicine Advanced Practice Modules® (APM) Cardiometabolic
January 30-February 1, 2020 in Palm Springs, CA |

Live Stream Available | Up to 17.25 CME Credits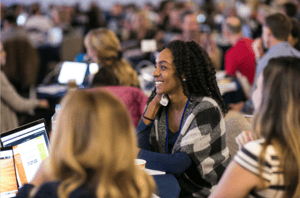 This module will help clinicians understand the physiology underlying cardiometabolic syndrome and cardiovascular disease, new approaches to effective assessments and treatments, and how to integrate these lifesaving tools into practice.
+ Clinical competencies to be mastered through the module

Functional Medicine Cardiometabolic Experts

Get Started with Cardiometabolic eLearning
Exploring Functional Medicine: Personalized Treatments for Cardiometabolic Conditions
In just six hours, this interactive course will reveal new considerations for personalizing treatment of cardiometabolic conditions.

With an emphasis on treating underlying causes, advanced physical exam techniques, and ready-to-use tools, this course equips clinicians with the tools to immediately personalize prevention and treatment plans.

Functional Medicine Newsletter
Sign up for IFM's weekly newsletter to receive Functional Medicine news and insights on topics such as nutrition, common conditions you see in your practice, and improving patient compliance.*
*By submitting the form below, you indicate that you have read and agree to IFM's privacy policy. We promise to treat your data with respect. If your interests change in the future, you can update your preferences or unsubscribe from emails at any time using the link provided at the bottom of each email.