CONFERENCE
IFM's Cardiometabolic Advanced Practice Module (APM)
Transforming the Assessment, Prevention, and Management of Chronic Metabolic and Cardiovascular Disorders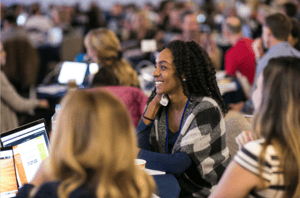 Up to 17.25 CME Credits


Live Stream Available

This module will help clinicians understand the physiology underlying cardiometabolic syndrome and cardiovascular disease, new approaches to effective assessments and treatments, and how to integrate these lifesaving tools into practice.
Schedule and Educators
Click here to view a schedule with description of sessions from the last offering of the Cardiometabolic APM and learn more about the educators below.

Notify Me When Registration is Available

Explore Articles About Cardiometabolic Conditions

Get Started with Cardiometabolic eLearning
Exploring Functional Medicine: Personalized Treatments for Cardiometabolic Conditions
In just six hours, this interactive course will reveal new considerations for personalizing treatment of cardiometabolic conditions.

With an emphasis on treating underlying causes, advanced physical exam techniques, and ready-to-use tools, this course equips clinicians with the tools to immediately personalize prevention and treatment plans.