CONFERENCE
IFM's Immune Advanced Practice Module (APM)
The Many Faces of Immune Dysregulation and Chronic Inflammation: Chronic Infections, Atopy, and Autoimmune Disorders



Functional Medicine Advanced Practice Modules® (APM) Immune
February 2-4, 2020 in Rancho Mirage, CA |

Live Stream Available | Up to 17 CME Credits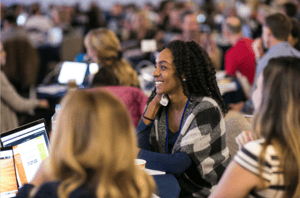 This module will focus on chronic inflammation, systemic influences on the immune system, and the consequent dysfunction that may ensue. The Immune APM will supply clinicians with an in-depth understanding of underlying immune mechanisms and offer effective interventions to use even in the absence of a conventional diagnosis.

+ Clinical competencies to be mastered through the module
Schedule and Educators
Click here to view a schedule with description of sessions from the last offering of the Immune APM and learn more about the educators below.

Explore Articles About the Immune System

Learn More Now: Proceedings from the 2018 Annual Conference on Autoimmunity
Solving the Puzzle of Autoimmunity: The Interplay of Gut, Genes, and Environment
IFM's 2018 Annual International Conference on autoimmunity focused on the exploding research and therapies around the interconnected roles of intestinal permeability, genetic disruptors, and various environmental triggers that coalesce to create autoimmune disease.

Watch lectures from educators at the Annual Conference who translate data into actions that can prevent, treat, and reverse the triggers and mediators of autoimmune disease in patients.